Catherine Johnson, M.D. A personal message from Dr. Cat Johnson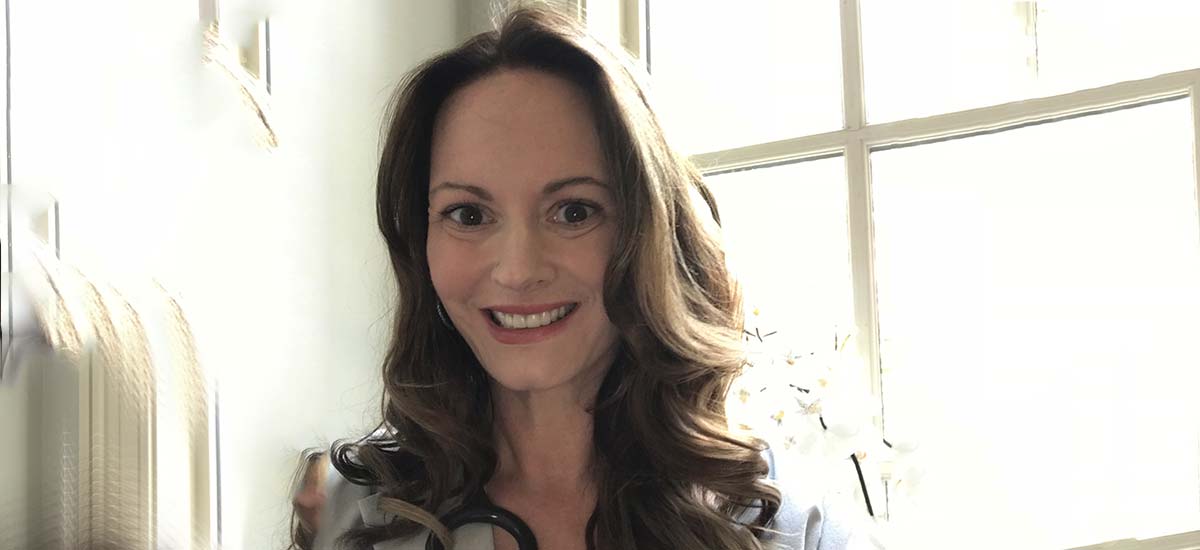 A PERSONAL JOURNEY TO OPTIMAL HEALTH & WELLNESS
Hello! I want to send a personal message because this practice is my personal, private practice. Precision Medical Care. Wow, that's quite a 180 for an emergency physician. After seeing patients on the worst day of their lives in the ER, I realized that I like to get personal with my patients, I like to know all the details of their health, family history, lifestyle, nutrition, personal goals and frustrations. I actually believe my patients when they tell me "I know my body…" I've learned a lot from my patients over the years.  Many people don't fit within the "standard treatment response" for a certain medication or treatment.
Instead of rushing through patients to "treat them and street them," I'm ready to get deep into data and analysis with my patients. I'd like to really solve some problems and get at the "root cause" of why you don't feel well anymore. 
Precision Medicine is the practice of personalized medicine that translates your genetics, laboratory and body composition data into a lifestyle of targeted nutrition and medical treatments to optimize your health(span).
There are medical experts who keep our most productive athletes, performance artists and executives in peak health through advancing age… why not share these advances with motivated and resourced patients who resist the mediocrity which has defined our current healthcare system?
This is not an annual check-up, it's a lifestyle. It's data-driven with metrics of biologic health that we can measure in real time, track, trend and titrate precisely to your optimal metabolic health. 
Some background: I completed my medical school training at Loyola University's Stritch School of Medicine in May, 2000 after graduating with distinction from the University of Illinois, Urbana/Champaign in 1996. I completed my Emergency Medicine Residency at The University of Chicago Hospitals, serving as Chief Resident in my final year. I stayed at The University of Chicago as a Faculty Physician with a focus on Clinical Excellence, Quality and Operations through the fall of 2010. I had given birth to boy/girl twins in 2006 so when we moved to the suburbs, I returned to Loyola University Health System as an Assistant Professor of Surgery in the Department of Emergency Medicine from 2008-2017.

Like many young women, I started to feel like I "lost my hustle" as I neared my forties, there were aches and pains, moodiness, irritability, weight gain and a major lack of energy. I traveled less, shopped less, gardened less and declined social invitations… this was not me. I just assumed it was aging. After all, didn't all women in their forties feel exhausted and want to lay down? Ha! You start to think so when all you hear is people telling you about their aches and pains. In 2017, I finally saw an orthopedist because I had a persistent limp with worsening pain in my right hip and back. When I saw my X-ray, I was stunned. No wonder I felt so terribly, I had been living with congenital right hip dysplasia and my right hip finally hit a threshold where I really couldn't walk another step without a cane. What a wake-up call for me, seeing that x-ray changed my life. I became committed to getting in the best shape of my life for my needed hip replacement surgery. I lost over 40 pounds of visceral fat and gained lean muscle mass which I did by self-study and focused research. My personal inspiration has come from many sources: Dr. Jason Fung, Dr Valter Longo, Dr Nir Barzilai, Dr Florence Comite, Dr Dale Bredesen, Dr Rhonda Patrick, Dr Peter Attia, Dr David Sinclair, Dr Sara Gottfried and the countless contributors to science and longevity research that have kept my mitochondria and synapses renewed with energy for the lifelong learning that sustains my interest in optimal health. 
​It was this experience that solidified my commitment to optimal health and wellness. I actively choose to manage my process of aging and invest "all-in" for my personal health, I encourage you to do the same. What better investment would you make with your time and money? Together, we can continue our education in nutrition, fitness, health and optimal hormonal balancing. I hope to guide men and women to better health through my personal testimony and commitment to precision medicine. This is a very exciting time to participate in personalized medicine and positively shift our healthspan. Because I have also been on the front lines of medicine in the Emergency Department for over eighteen years, I know it's rare to receive personalized and coordinated healthcare, especially in times of urgency and emergency. I am certain my precision medical, age management clients will benefit from my expertise as an emergency problem-solver, too.  I have been an active Fellow of the American College of Emergency Physicians and am a Diplomat of the American Board of Emergency Medicine, twice certified. I am Board Certified in Obesity Medicine by the American Board of Obesity Medicine as of 2022. I have completed my certification with the Age Management Medicine Group (AMMG) in 2018 and the North American Menopause Society. I am active with the Illinois Obesity Medicine Society and National Lipid Society. I am certified with the Institute of Functional Medicine. I am actively pursuing advanced training in the fields of obesity medicine and cardiometabolic disease. I am especially interested in cancer prevention, pharmacogenomics, inflammation and "hormone balance." I often recommend medically supervised fasting protocols to manage insulin resistance, diabetes, cognitive decline, autoimmune disease and cancer… among the many conditions associated with "aging."
Some other things about me: I am the proud daughter of Greek Immigrants. My father died too young at 63 years of age.  I wish I knew then what I know now about age management medicine… his premature death was surely preventable.  He was a PhD chemist at Argonne National Laboratory for over thirty years and I spent most weekend afternoons at the lab. My mother is living and quite vital as a retired biochemist for OSHA and the Department of Energy. She publishes poetry, manages real estate and helps me with my children while actively challenging my medical opinions and research.
I really enjoy great company, conversation, travel, gardening, reading, fashion and home design. I listen to over three audiobooks a week and am a podcast lover.  I believe it is truly vital to have a core group of people in your life, a "tribe." Community and Purpose is vital to longevity and well-being.  I'm strongly committed to my husband of over twenty years and we are devoted to our teen son and daughter. They are the true inspiration for my obsession with longevity medicine and good health!
Despite my many interests, the practice of medicine has always been the passion and privilege of my life. I am committed to empowering my clients, friends, family and anyone whom I can help on this Earth to access their best health choices and live an enriching, balanced and purposeful life.  As we age, we are wiser and stronger than ever with our commitment to our core values: integrity, family and health. Let's match our body's adaptability and resiliency with that wisdom and maturity of our years. This is the youngest you will ever be… Right now!
Titrate to Wellness, Dr Cat Johnson


The right treatment, for the right person,
at the right time.
23 Walker Avenue
Clarendon Hills, Illinois 60514
Fax: 312-736-9556
Hours are flexible, by appointment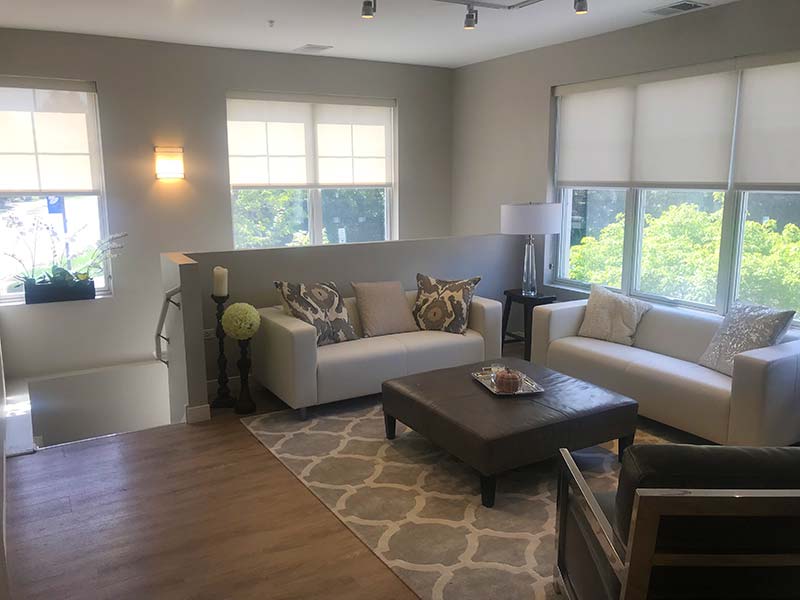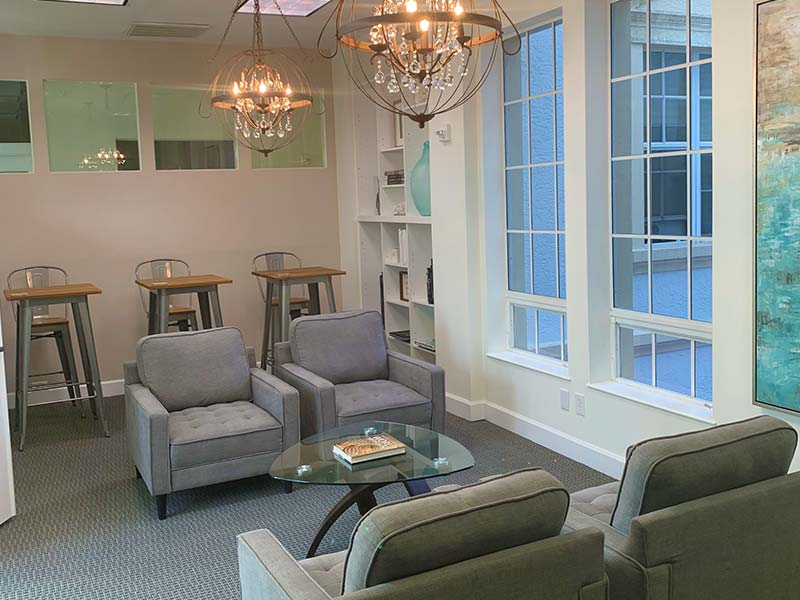 The right treatment, for the right person,
at the right time.
365 Fifth Avenue South Suite 220
Naples, FL 34102
Fax: 312-736-9556
Hours are flexible, by appointment